What Is Natural Skin Care? Natural skin care is the use of naturally-derived ingredients, such as plants, roots, herbs, and essential oils, to treat and nourish the skin.  A whole host of scientific research groups have studied and proven the amazing skin care properties of natural ingredients, including apple stem cell and the prickly pear cactus. Even minerals have spectacular benefits for the skin (e.g. zinc oxide and titanium dioxide provide natural sun protection). How Natural Is Natural? The truth is that there are many loopholes when it comes to the cosmetics industry. Natural means different things to different people...
---
Prickly Pear Cactus Seed Oil What Is The Prickly Pear Cactus? Otherwise known as Opuntia ficus-indica, the prickly pear is a species of cactus that has multiple amazing qualities. Their ability to grow in various climates, their numerous health benefits and incredible skin healing properties make prickly pear plants arguably the best cacti in the world! What's more, similar to other cacti, the prickly pear cactus blooms once a year and its flowers and fruit are beautiful. Where Does The Prickly Pear Cactus Grow? Commercially grown prickly pear cacti are found in many countries around the world, although they are...
---
KINDri: Skin Types Skin Types The skin care industry made up 39% of the global cosmetic market in 2018 and is expected to be worth $135 billion by 2021! It's easy to understand why there are so many skin care products on the market - moisturizers, cleansers, beauty oils, anti-aging creams, sunscreen, face masks, toners, makeup, and gazillions of other products that are specifically made for your skin. To make it more confusing, you may have noticed that they are often tailored towards different skin types. Walking into a cosmetics shop and staring at the sheer amount of choices can...
---
Skin Care on the Move: KINDri's Travel Essentials Travel & Skin Care Essentials Travel. Everyone's doing it! Even vegans can travel more easily now, thanks to the help of various vegan travel-related websites and more awareness of veganism in general. Whilst travel is great for the soul, have you ever thought about what it's doing to your skin? In this article, we will talk about how travel can affect the protective layer surrounding your body and what you can do to prevent, mitigate and/or repair the damage. Is Travel Bad For Skin? Whether you're going on holiday, travelling to an...
---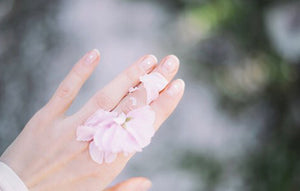 A Skin Care Regime For 2020 Stoptober, Movember, Beardcember...Veganuary! Stoptober, Movember, Beardcember...Veganuary! Heard of any of these? These playful takes on the months of the year are clever ways in which organizations have been increasing awareness of various health, ethics, and environmental initiatives and subsequently fundraising for them.  Veganuary, in particular, has been attracting a lot of attention recently as people are becoming more aware of their impact on the planet. So much attention that over 350,000 people have already signed up to participate this year alone! What is Veganuary? Whether it's to protect the environment, prevent animal cruelty, improve...